I'm still a relatively new blogger, but I have to say, I
LOVE
being a part of the blogger community thus far! It's so fun reading the silly, random, neurotic thoughts of my fellow bloggy buds and getting some great make-up tips, recipe ideas, and most definitely some laughs.
So, that being said, I just wanted to say....
....if blogs were chocolate, I would have a sweet spot for these ones....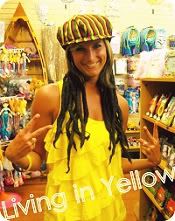 And dont forget these fabulous gals too!
Just figured I'd share....hope everyone is having an absolutely fabulous Wednesday!